The Breakthrough Guide To The Secrets of Corporations and Millionaires
Using these proven management techniques and twelve success platforms - SUCCESS PLATFORMS is now the essential guide for potential and current business owners. 
BUY SUCCESS PLATFORMS HERE!Start here
Want to be entrepreneurial? Here is your "How-to" book!
This process also gathers your name and email so that we may update you with any errata, features or special gifts. Thank you!
Building a business is more than having a great product and
putting a "For Sale" sign on it. Success Platforms provides the
essential business manual that was just not out there before this.
You need to add Success Platforms to your business toolkit.

—John Thornhill, 7 figure Internet Marketer, Planet SMS
As a CIO and professor, I have been teaching and counseling
business students for over twenty years, I have often been
approached by students and entrepreneurs who had brilliant
ideas but no concept of how to develop and market their dreams.
Success Platforms is the answer!
I have never seen an approach that makes the entrepreneurial
process more simple and straightforward. What a seminal approach
to the "impossible!" Make your dream possible by taking the
journey using these understandable "truths!".

- Lee Rizio, Professor of Business,
UCSD Extension, ex-CIO for 20 years
Bryan Eaton has masterfully taken his many years of
experience in various industries and used that to provide actionable
instructions for anyone who is even thinking about starting their
own business. There is a wealth of information in Success Platforms
for anyone who wants to seize it and really make things happen"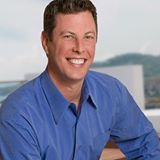 —Sean Wander, CEO and Co-Founder Control Influence, LLC
Use the established  and proven Project Management tools and the platforms here described to plan and guide your career.
Want to be an entrepreneur, but need help being "creative"?
Success Platforms  not only shows you WHAT- but also HOW- to accomplish your goals.